This listing has ended.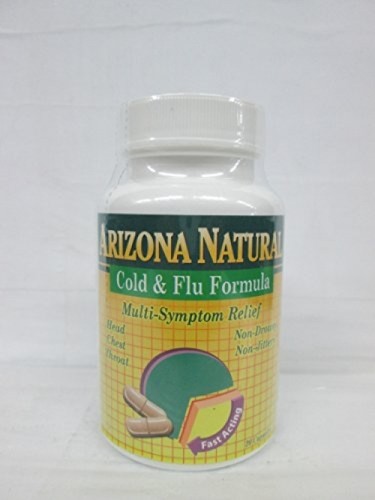 Similar items you may be interested in
Health & Beauty > Health Care > Over-the-Counter Medicine > Cough, Cold & Flu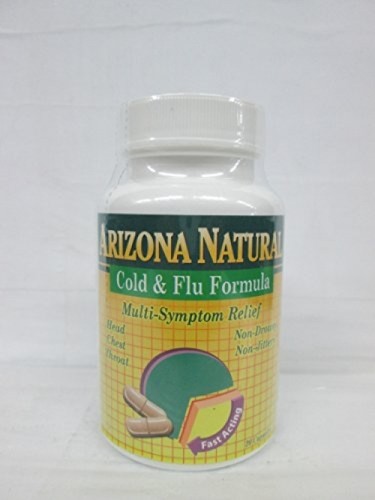 Similar items you may be interested in
Description
WELCOME TO *OPVE *  Why Choose Us Arizona Natural Cold And Flu Formula, 20 Count Traditional Chinese MedicinesNon Jittery Non DrowsyContains no antihistamines or PPANon-GMOGluten-Free The common cold strikes 9 of 10 Americans each year and 75% will rely upon over the counter products to manage the symptoms.

Arizona Natural Cold and Flu caps provide safe, effective management of cold and flu symptoms utilizing a combination of Chinese herbal medicines, Vitamin C, and Zinc.

Unlike other products, Arizona Natural Cold and Flu Formula does not contain aspirin, acetaminophen, antihistamines, phenylpropanolamine (PPA), or pseudoephedrine.

In a study of nurses and teachers, 80% experienced a reduction of symptom severity, while none reported any of the common side-effects of other over the counter products.

An astonishing 90% of the study group said that they will recommend these products to family and friends.

Chinese herbs have proven their therapeutic benefit over centuries of use.

Arizona Natural has selected the most proven and effective of these botanical dynamos and fortified them with ascorbic acid and zinc gluconate.

Ingredients: Angelica dahuricae (Bai Zhi), Forsythia (lain qiao), Ilex asprella (Gang Mei), Isatis tentoria (Ban Lan Gen), Echinacea puerperia (Zi Zhiu Ju), Magnolia officinalis (Hou Pu), Honeysuckle flower (Jin Yin Hua), Notopterygii (Qiang Huo), Pueraria lobate (Ge Gen), Xanthium sibiricum (Cang Er Zi), Verbena (Ma Bian Cao), Vitamin C (ascorbic acid), Zinc Oxide.