This listing has ended.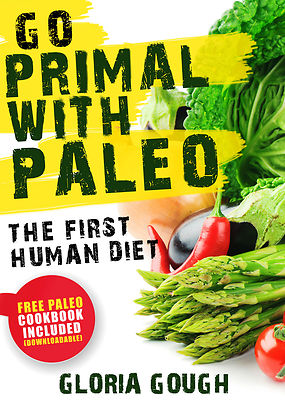 Similar items you may be interested in
Health & Beauty > Vitamins & Dietary Supplements > Weight Management > Weight Loss Kits & Accs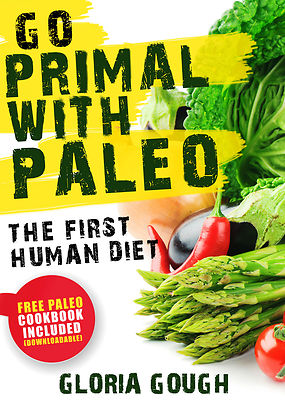 Similar items you may be interested in
Description
Product Page - FREE bonus Paleo Diet cookbook included - ** We ship Same Day! If payment is received by 4pm **All Books & Plans are PDF format.

They will be sent to you on a professionally printed Disc to view on your computer. "Lose Weight, fight disease & eat yourself lean - the paleo way!" Strong, lean cavemen didnt need a diet! But then again, they werent faced with on demand processed foods.

Paleo, the original human diet was designed by nature to help us fight off disease, stay healthy and have a lean body.

Why we get fat... We were genetically designed to eat certain foods.

For too long weve broken the original design with starchy processed foods.

But thats about to change - now we can learn to eat ourselves lean by following our paleolithic ancestors way of eating.

Does Paleo Work? Learn exactly how to do the Paleo diet: Heres whats in the "Primal Paleo Diet" book... Daily meal plans to help you get started Eliminate cravings and feelings of being deprived of food Breakthrough research on the paleolithic diet Fight diease, get lean & strong - go primal No counting calories, carbs or fat! This is not a fad diet - this is the lifestyle we were designed to live Bonus #1: Paleo Cookbook Turn your favorite foods into paleo approved foods.

Enjoy pancakes, snacks and your favorite meals.

Cookbook includes full colour photos.

Mouthwatering Paleo recipes for the modern person – Make healthy and delicious meals without worrying about calories Recipes for breakfast, lunch and dinner.

Recipes for snacks also included (even pancakes - paleo style!) Easy to make recipes.

Make and eat on the go Recipes detail foods with easy to purchase ingredients – Healthy and affordability now go hand in hand.

Bonus #2: Paleo Exercise Book Now that youre eating yourself lean - heres how to get yourself toned and strong with the Paleo Exercise Book.. Lose weight and stay fit – A workout plan for all in iduals Workout plan for the whole body! No need to hit the gym to stay in shape.

Obtain fitness through natural diet and exercise.

Use your own body weight to get toned or ripped! Sure shot method without having to splurge! Forget the weightloss crash diets.

Bonus #3: Tear-out Sheet for doing Paleo (printable) This full-colour printable sheet gives you the Paleo Diet in a nutshell! Learn how to do Paleo at a glance.

The Paleo diet is considered by many to be the healthiest way you can eat.

It is a nutritional approach that works with your genetics to help you stay lean, strong and energetic! Research in biology, biochemistry, ophthalmology, dermatology and many other disciplines appear to indicate, it is our modern diet, full of refined foods, trans fats and sugar, that is at the root of degenerative diseases such as obesity, cancer, diabetes, heart disease, Parkinsons, Alzheimers, depression and infertility.

All included on one professionally printed CD! Product: Book + Bonus Books (pdf) Format: All books are PDF.

Professionally printed on 1 CDCondition: Brand NewPublished: 2013 by Gough Media 100% Money Back Guarantee! If for some reason you are not satisfied, you will be refunded in full.